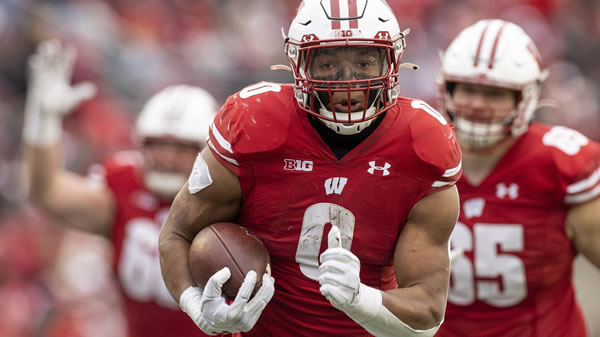 The Badgers will look to keep the Gophers from securing a bowl bid on Saturday afternoon when they head to Hunting Bank Stadium in Minneapolis. The oddsmaker has the visitor as a -2.5 favorite with a total line of 43.5. Find out what to bet on with our NCAAF capper's top pick.
DATABASE
Sports Database: Research past team game results using variables such as versus opponent, home or away, grass or artificial turf, month, as a favorite or dog, point spread odds, by division and more! Start improving your bottom line today!
CHECK IT OUT
Handicapping Tips
College football betting tips to use to help keep your action on the NCAA gridiron out of the red. Improve your NCAAF wagering ROI (return on investment) this season! You're not going to win every game, so use this advice to lower the losses.
Betting Angles
Whether you're an experienced handicapper or you are new to the game you can always learn a couple of new angles or get a refresher on some of the ones you have read about in the past.
How to Bet on CFB
If you are new to CFB wagering online or college football gambling in general, then you could probably benefit from reading our recommendations below. Learn the most popular bets and why all sportsbooks are not the same and why you should choose a bookmaker that suits your style of play.