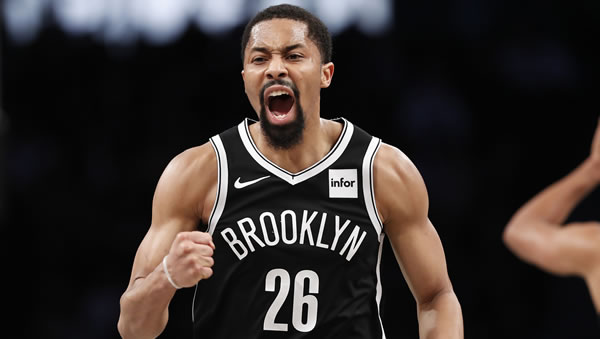 Expert handicapper the Statinator analyzes the stats and trends for the Chicago Bulls vs. Brooklyn Nets game. Get his free pick.
As the 2023/2024 NBA season nears, prop bets heat up for LeBron James, Chris Paul, and Russell Westbrook. Potential teams for James include the Mavericks, Warriors, Suns, Cavaliers, and Knicks. Paul eyes the Spurs, Lakers, Celtics, Clippers, and Mavericks. Westbrook's options favor the Knicks and Bulls. Check out the odds on each bet.
Even most wet behind the ear bettors know to shop for the best line when point spread betting, but forget to shop for lines when betting on the moneyline. Find out why you're leaving money on the table. Check it out
There are advantages and disadvantages to betting NBA futures early. Handicapper Schwab explains how to capitalize and what to beware of before placing these bets.
NBA FUTURES ODDS
Betting lines to win the NBA championship and conference titles with analysis of the top contenders.


Do you like giving money away? Why bet basketball games at -110 this season when you can bet the very same game at -105? Click Here.
DATABASE
Sports Database: Research past team game results using variables such as versus opponent, home or away, grass or artificial turf, month, as a favorite or dog, point spread odds, by division and more! Start improving your bottom line today!
CHECK IT OUT
Handicapping Tips
Increase your odds at having a positive return on investment over the basketball season with our staff's best angles and tips on betting NBA games.
Betting Angles
Beginners to pros will find our staff's NBA betting strategies a valuable addition to their handicapping process to help them beat the man.
How to Bet
New to betting on hoops? Get the lowdown on some of the more popular NBA wagers and the info on how you can increase your odds at winning this season with some ways to out-smart the book.